This is what you'll see when it's working, inside your Snapchat camera: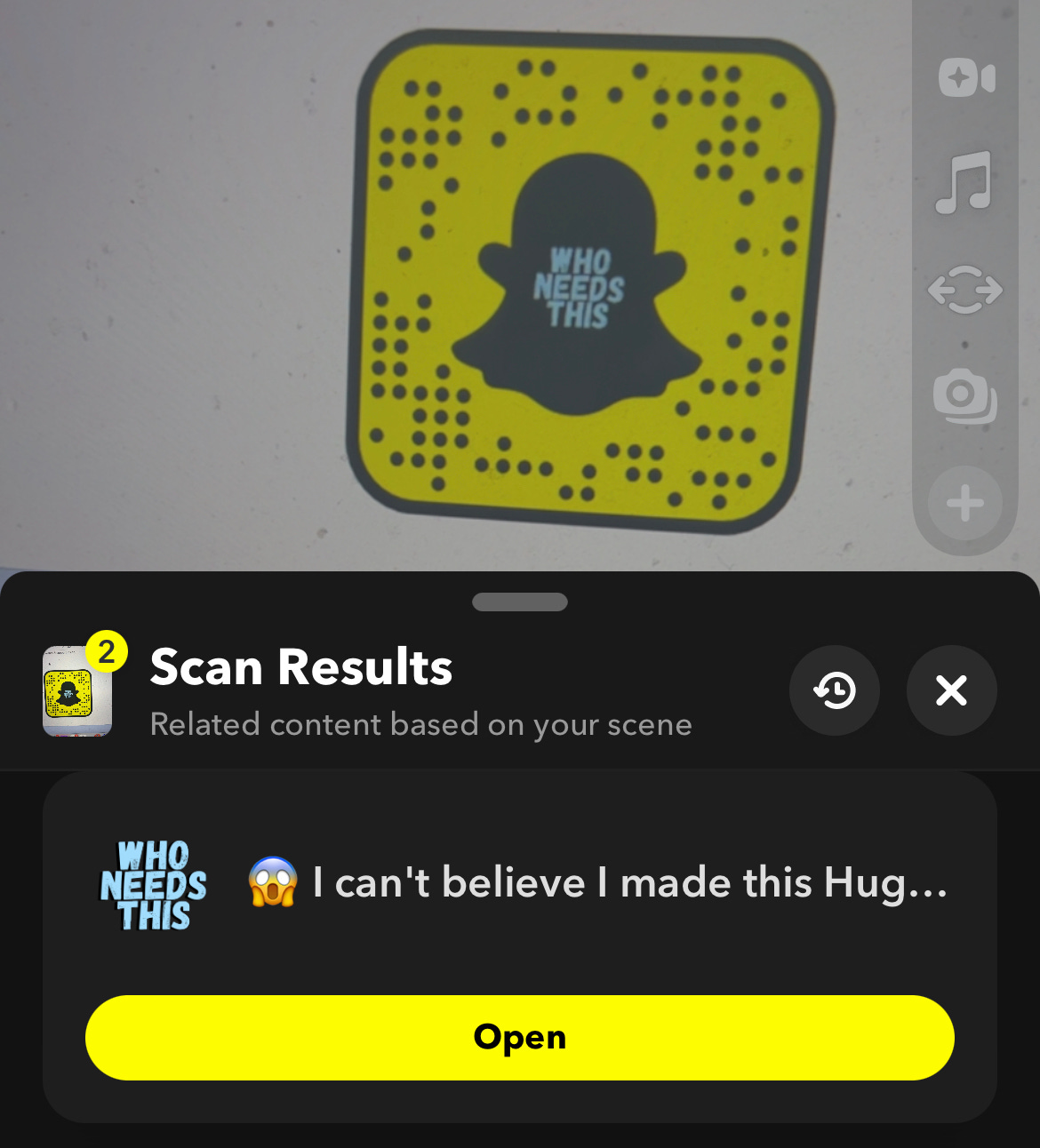 If you've already started scanning, you're my hero. Use your Snapchat camera or this link to watch the first episode of my second original show EVER – Who Needs This!
Who Needs This
Joy Ofodu's feel-good, hilarious affirmation show! Get your motivation in the most entertaining way possible. From voice acting to interpretive dance, you never know what to expect.
You can support me by watching the show weekly, Subscribing on Snapchat or sharing it to an active Snapchatter you know. Tell people about the show – it's for anyone who needs a little weekly comfort and a little laugh.
Since voicing in the Shine App and Headspace there's been a bit of a gap for my meditative voice. Who Needs This is the affirmation show to fill it.
We'll grow to be on set with this show in the Bay Area soon, and I have another AMAZING addition to make that I can't wait to announce. I'm hype that you get to build the show with me and see the progress. Snap is paying $120k across the year to bring this show to life and support my business, for which I am extremely grateful.
In Other News
Dating Unsettled is always-on all podcast platforms and YouTube each Tuesday. This is an episode you'll want to see with your eyeballs OR listen to with rich description while you movin. We'll be on set NEXT WEEK! WHOO!
Thanks for your support to get here with both shows, y'all.

Joy